Sisters artist Joy Brand and wood carver Ann Trotman return to St Andrews in September 2006 after 50 years !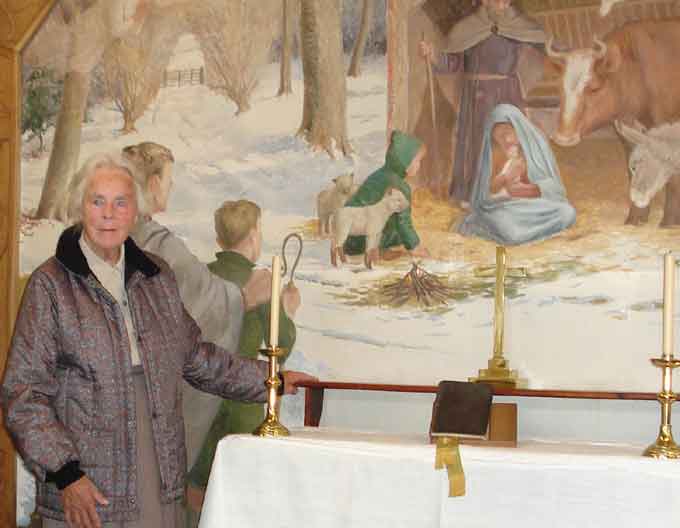 Artist Joy Brand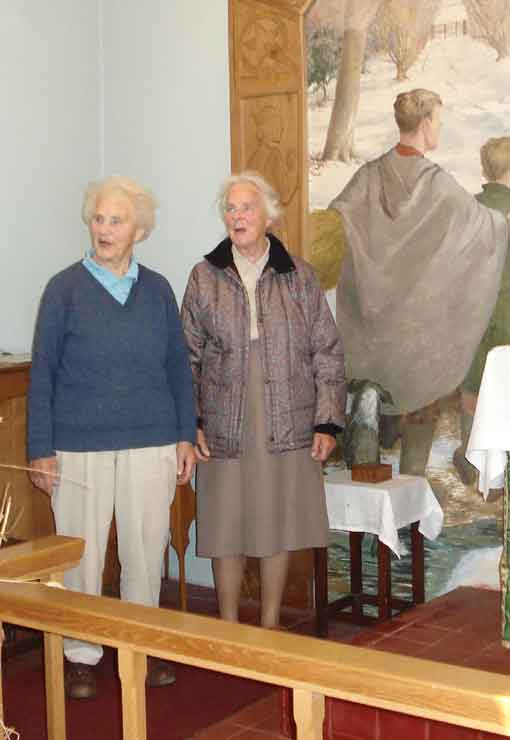 Joy Brand with her sister wood carver Ann Trotman who carved the oak surround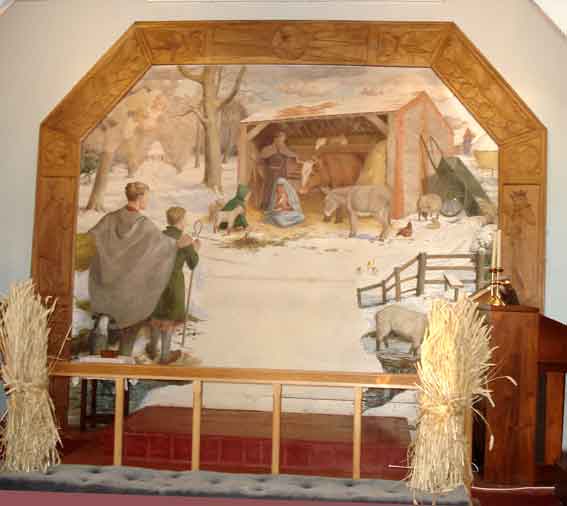 The original mural (Sept 2006) showing space behind the altar
Artist Joy Brand & wood carver sister Ann Trotman returned to Hyde Heath in September 2006 to survey their original work and to prepare to complete a section of the mural which was left blank and unseen behind the small altar.

With the planned refurbishment of the church Joy's painting will assume a new prominence as the altar step is to be removed and the altar itself moved forwards.

Present day members of Hyde Heath Church were fascinated to learn some of the secrets of the painting. The little girl in green crouching before the holy family is Joy's own daughter and the adult shepherd is her husband.
Up
Home